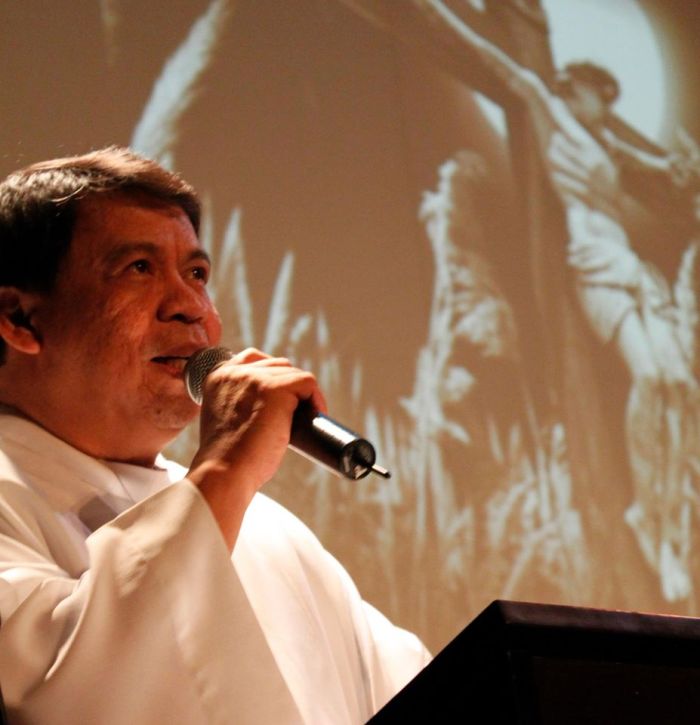 Pastor Laureano "Larry" Faraon, ikon media Katolik di Filipina meninggal dunia hari Minggu, 26 Juli 2020. Radio Veritas mengatakan dalam sebuah pernyataan bahwa 'veteran jangkar radio' menyerah pada pneumonia sekitar pukul 3:06 pagi di sebuah rumah sakit di Quezon City. Kematian pastor itu terjadi 22 hari setelah ulang tahunnya yang ke-64.
Pastor Larry ditahbiskan imam Dominikan tahun 1983, dan melayani Ordo Dominikan selama beberapa tahun sampai dia berinkarnasi ke Prelatur Batanes tahun 2008. Uskup Batanes Mgr Danilo Ulep mengungkapkan kesedihan mendengar kematian Pastor Larry.
"Saya meminta setiap orang agar di tengah kesedihan dan kedukaan, marilah kita menjadi orang yang meminta penghiburan Tuhan, untuk memberikan kekuatan kepada keluarga Pastor Larry yang telah meninggal," kata Mgr Ulep kepada Radio Veritas.
Pastor Larry adalah manajer program Radio Veritas di saat pemberontakan people power EDSA 1986. Dia menjadi host program radio hari Minggu dengan nama "Healing Touch" hingga kematiannya. Imam itu terakhir kali terdengar di Radio Veritas, 15 Juni, saat dia meresmikan Misa on-air dan online.
Menurut Daily Tribune Filipina, orang-orang suka memanggil Pastor Larry sebagai "Healing Priest" (pastor yang menyembuhkan) karena "sentuhan dan kata-kata menenangkan yang dia berikan kepada orang-orang yang mencari bantuan spiritual dan kesehatan." Namun bagi Daily Tribune, imam itu adalah "Fighting Priest" (imam pejuang) karena hasil dari pandangannya yang independen tentang isu-isu sosial dan agama.
Pastor Larry, yang lahir sebagai Laureano Balverde Faraon dari pasangan Florentino dan Josefina di San Antonio, Biñan, Laguna, 4 Juli 1956, dan memiliki empat saudara lelaki dan seorang perempuan, adalah penyiar terkenal dan pembicara berwawasan yang memiliki keterampilan menyuntikkan humor dalam homili. Sebelumnya imam itu menjadi host untuk Family Rosary Crusade (1985-2002) dan Sounds of the Soul for Crossover.
Setelah menulis untuk beberapa media nasional, imam itu bergabung dengan Daily Tribune sebagai kolumnis untuk Tablets of Stone. Kolom terakhirnya menekankan pentingnya Tuhan, agama dan ibadah dalam pandemi virus corona.
Imam itu juga menulis beberapa buku termasuk "Sounds of the Jubilee", "Lessons We Laugh To Learn 1 and 2, dan yang terakhir diterbitkan, "Seniors: We Laugh To Learn." Hingga kematiannya dia adalah presiden dari "New Covenant Catholic Community" dan "Immaculate Heart In Memoriam Inc."
Imam itu menyelesaikan studi di Universitas Santo Tomas (UST) dengan gelar Sarjana Filsafat dan Teologi serta Master Pendidikan Agama dengan spesialisasi media. Dia juga mengajar jurnalisme dan komunikasi di UST dan Kolese Miriam.(PEN@ Katolik/paul c pati berdasarkan CBCPNews, Radio Veritas, Daily Tribune dan Manila Tribune)