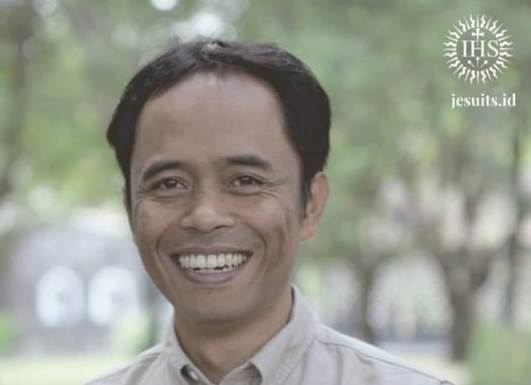 Website Serikat Jesus Provinsi Indonesia pada hari ini 20 Mei 2020 menurunkan satu pengumuman yang berbunyi, "Pada tanggal 19 Mei 2020, Pater Jenderal Serikat Jesus, P. Arturo Sosa, S.J., telah mengangkat Pater Benedictus Hari Juliawan, S.J. menjadi Provinsial Serikat Jesus Provinsi Indonesia. Beliau akan menggantikan Pater Petrus Sunu Hardiyanta, S.J. yang telah menjadi pimpinan para  Jesuit di Indonesia sejak tahun 2014."
Pastor Benny yang meraih gelar Doktor dalam bidang Studi Pembangunan dari Oxford University, Inggris, tahun 2010, dikenal luas lewat keterlibatannya dalam berbagai gerakan sosial, kini bertugas sebagai dosen di Universitas Sanata Dharma dan Superior Lokal Komunitas Robertus Bellarminus Yogyakarta.
Setelah menyelesaikan pendidikan SD dan SMP di Ambarawa, anak ketiga dari empat bersaudara dari pasangan Aloysius Djemi Hadiwarsito dan Cecillia Riyati itu melanjutkan pendidikan di Seminari Menengah Mertoyudan (1990-1994).
Pria yang lahir di Ambarawa, 1 Juli 1975, dengan hobi bersepeda dan lari, memutuskan bergabung dengan Serikat Jesus, 1 Juli 1994, bersama delapan frater dan dua bruder novis. Ia mengucapkan kaul pertama dalam Serikat Jesus bersama tujuh rekan novisnya, 3 Juli 1996.
Kemudian dia menempuh studi filsafat di STF Driyarkara, Jakarta, dan berperan aktif dalam gerakan mahasiswa dan reformasi tahun 1998, ketika Orde Baru di bawah Soeharto runtuh.
Setelah menempuh teologi, ia ditahbiskan imam 26 Juli 2005 dan mengucapkan kaul akhir di Serikat Jesus 30 Juli 2019. Dari tahun 2013-2018 dia jadi Koordinator Kerasulan Sosial dari JCAP (The Jesuit Conference of Asia Pacific) dan Ketua Jaringan Migrasi dari JCAP itu.
Untuk program AsiaGobal Fellows di 2017, imam yang penelitian utamanya adalah gerakan buruh, pekerja migran, politik akar rumput dan ekonomi informal, melakukan penelitian tentang kebangkitan agen politik pekerja migran di Hong Kong.
"Terlepas dari latar belakang mereka yang rendah dan kondisi kerja yang genting, pekerja migran telah muncul sebagai kekuatan signifikan dalam masyarakat sipil Hong Kong yang bersemangat, yang menerapkan rasa kewarganegaraan di tanah asing," tulis imam itu.
Dalam Kongres Internasional untuk Delegasi Pendidikan Jesuit di Rio de Janeiro tahun 2017 (JESEDU-Rio 2017), yang bertema "Merawat rumah kita bersama: ekologi dan keadilan sosial," Pastor Benedictus Hari Juliawan SJ dari JCAP itu memberikan presentasi berjudul "Taming the Obsession with Competition: From the Entrepreneurial Self to the Reconciler."
Sekolah Jesuit, kata imam itu di penghujung makalahnya, bisa dan harus mengembangkan visi alternatif tentang dunia yang lebih baik. "Ini adalah dunia baru yang membutuhkan perubahan hati, kebiasaan, dan gaya hidup di sini dan sekarang. Tidak ada tempat yang lebih baik daripada sekolah untuk menanamkan visi ini di awal hati dan pikiran generasi kita," kata Pastor Benny.
Menurut Wikipedia, Karya Jesuit di Indonesia diawali dengan karya Santo Fransiskus Xaverius dan beberapa imam lainnya di Maluku sejak pertengahan abad ke-16. Tetapi karena perseteruan antara Portugal dan Spanyol, karya Jesuit ditarik pada pertengahan abad ke-17.
Tahun 1859, van den Elzen SJ dan JB Palinckx SJ tiba di Indonesia, dan memulai kembali karya Yesuit di Indonesia. Tahun 1893, WJ Staal SJ ditugaskan sebagai Vikaris Apostolik yang berkedudukan di Batavia.
Tanggal 20 Mei 1904, Van Lith SJ mempermandikan 4 orang dari Desa Kalibawang, dan 14 Desember 1904, Van Lith SJ mempermandikan 171 orang di Sendangsono, Muntilan. Van Lith juga membangun seminari menengah di Muntilan yang menghasilkan para imam Yesuit pertama dari Indonesia yang ditahbiskan antara 1926-1928 yaitu FX Satiman SJ, A Djajasepoetra SJ, dan Albertus Soegijapranata SJ.(PEN@ Katolik/pcp)