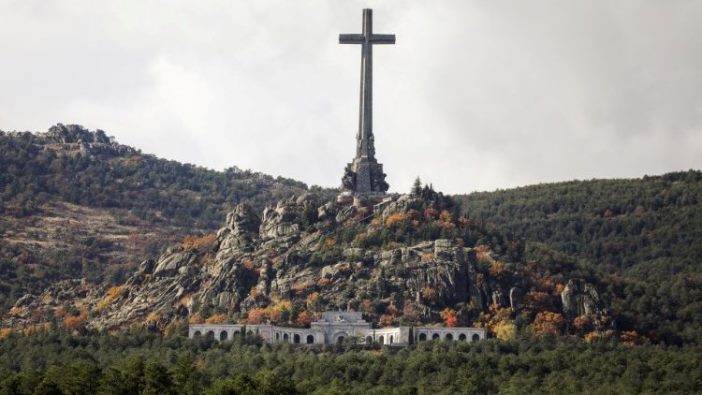 Direktur Sementara Kantor Pers Tahta Suci Alessandro Gisotti mengatakan kepada wartawan 18 Juli 2019 bahwa komentar Uskup Agung Renzo Fratini tentang penggalian Franco tidak ada hubungannya dengan posisi Vatikan mengenai masalah ini.
Mantan Duta Vatikan, yang mandatnya berakhir 4 Juli, memberikan wawancara 30 Juni yang mengkritik pemerintah Spanyol dan mengatakan telah "menghidupkan kembali Franco".
Mgr Fratini mengatakan rencana memindahkan tubuh Franco dari basilika yang dia bangun di Valley of the Fallen telah menimbulkan perdebatan publik yang sia-sia. "Akan lebih baik membiarkan dia dalam damai. Sebagian besar orang dan politisi berpikir seperti ini karena 40 tahun telah berlalu sejak kematiannya," kata Uskup Agung Fratini. "Dia melakukan apa yang dia lakukan; Tuhan akan mengadili."
Juru bicara Vatikan itu mengatakan, "bekas Duta Vatikan itu telah menyangkal lewat pers bahwa dia tidak berniat mengkritik persoalan politik internal." Posisi Tahta Suci tentang persoalan itu, lanjut Gisotti, tidak berubah dan telah diungkapkan oleh Sekretaris Negara.
Kardinal Pietro Parolin telah mengirim surat kepada Wakil Perdana Menteri Spanyol Carmen Calvo tanggal 14 Februari. "Gereja tidak menentang penggalian mayat Jenderal Franco, jika otoritas yang kompeten memerintahkannya," tulis Sekretaris Negara Vatikan itu.
Kardinal Parolin menambahkan, komunitas Benediktin yang mengawasi Basilika Salib Suci "telah diingatkan – dan akan terus diingatkan – tentang tugas sipilnya untuk mematuhi sepenuhnya perintah itu dan menghormati otoritas sipil."
Pimpinan komunitas Benediktin menolak mengizinkan pemerintah mengakses makam Franco di bulan Januari.
Jenderal Francisco Franco memerintah Spanyol sebagai kepala negara dan diktator dari tahun 1939 hingga kematiannya tahun 1975.
Tahun 1940-an dan 50-an, Franco membangun basilika Valley of the Vallen tempat jenazahnya sekarang terbaring, 50 kilometer barat laut Madrid, sebagai monumen bagi orang mati di kedua sisi Perang Saudara Spanyol (1936-1939).
Keputusan memindahkan tubuhnya ke pemakaman kota Mingorrubio-El Pardo telah memicu kontroversi, dan mencerminkan perdebatan terus-menerus tentang peninggalan Franco. (PEN@ Katolik/pcp berdasarkan laporan Devin Watkins/Vatican News)