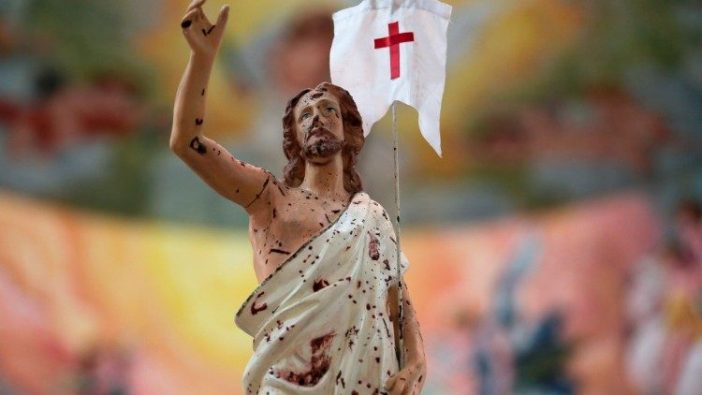 Yayasan kepausan Aid to the Church in Need (Bantuan untuk Gereja yang Membutuhkan, ACN) merilis laporan tahunan ke-15 tentang Kebebasan Beragama di Dunia dan mencatat ancaman serius di seluruh dunia terhadap hak fundamental ini.
Laporan itu menemukan, kebebasan beragama tidak dihormati di hampir satu dari setiap tiga negara (31,6%) di seluruh dunia. Situasinya semakin memburuk di 95% dari tempat-tempat itu; dan di 26 negara, orang-orang menderita penganiayaan agama. Dalam daftar itu untuk pertama kalinya muncul sembilan negara yakni Burkina Faso, Kamerun, Chad, Komoro, Republik Demokratik Kongo, Mali, Mozambik, Malaysia dan Sri Lanka.
Siaran pers ACN menarik perhatian pada beberapa kesimpulan utama dalam laporan itu, termasuk radikalisasi di benua Afrika, khususnya di Afrika Sub-Sahara dan Afrika Timur. Laporan itu mencatat "peningkatan dramatis kehadiran kelompok-kelompok jihadis," bersama "penganiayaan ekstrem seperti pembunuhan massal" di 42% dari semua negara Afrika. Namun, laporan itu juga memperingatkan radikalisasi global, dengan ancaman dari "jaringan Islamis transnasional" yang bertujuan "menciptakan apa yang disebut 'khalifah lintas benua'."
Selain serangan tradisional terhadap kebebasan beragama, ACN juga menggambarkan "tren baru" penyalahgunaan teknologi modern, termasuk teknologi digital, pengawasan massal, dan kecerdasan buatan, untuk meningkatkan kontrol dan diskriminasi terhadap pemeluk agama. Laporan itu mengkhususkan Cina sebagai negara tempat hal ini paling nyata.
Bidang-bidang perhatian lain termasuk negara-negara di mana merubah agama seseorang bisa mengakibatkan konsekuensi parah, bahkan hukuman mati; dan penggunaan kekerasan seksual, termasuk penculikan, pemerkosaan dan perpindahan agama secara paksa, terhadap anggota-anggota minoritas agama.
Laporan itu juga mencela kebangkitan yang Paus Fransiskus sebut "penganiayaan sopan" di negara-negara Barat. Laporan itu menggambarkan "bagaimana norma-norma dan nilai-nilai budaya baru mengalami konflik mendalam dengan hak individu atas kebebasan hati nurani, dan menyerahkan agama" ke gereja-gereja, sinagoga-sinagoga atau masjid-masjid.
Laporan ACN tentang Kebebasan Beragama juga membahas dampak pandemi Covid-19 terhadap kebebasan beragama, dan mencatat beberapa negara membatasi aktivitas keagamaan secara tidak proporsional dibandingkan dengan aktivitas-aktivitas sekuler. Di beberapa negara, tulis laporan itu, bantuan kemanusiaan tidak diberi kepada kelompok minoritas agama; dan di beberapa tempat, pandemi "digunakan sebagai dalih untuk menstigmatisasi kelompok-kelompok agama tertentu karena diduga menyebarkan atau menyebabkan pandemi itu."(PEN@ Katolik/paul c pati/Vatican News)