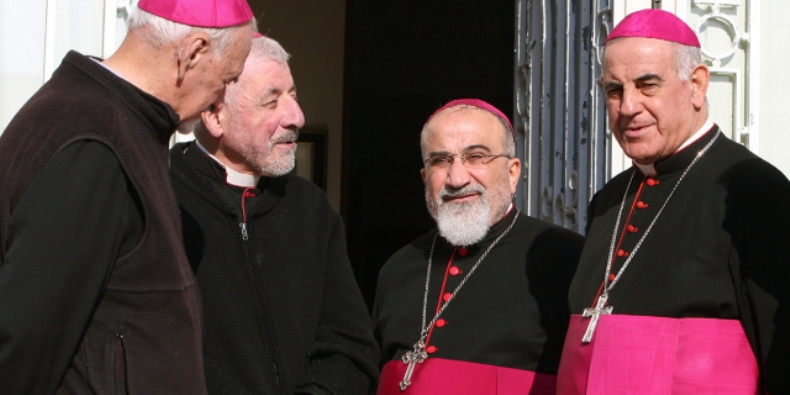 Saat umat Kristiani di Irak bersiap menyambut Paus Fransiskus 5 Maret, mereka mengenang 13 tahun penculikan dan pembunuhan Uskup Agung Paulos Faraj Rahho, pemimpin Eparki Katolik Khaldea di Mosul. Tanggal 29 Februari 2008, tepat setelah memimpin Jalan Salib di Katedral Roh Kudus di Mosul, Uskup Agung Rahho dan sopir serta dua pembantunya diserang dalam mobil mereka oleh sekelompok orang bersenjata. Sopir dan dua kolaborator uskup agung tewas, dan Mgr Rahho dipaksa masuk ke bagasi mobil penyerang. Setelah negosiasi intens selama berhari-hari untuk pembebasannya, tubuhnya yang tak bernyawa ditemukan 12 Maret, di dekat kuburan yang ditinggalkan. Uskup itu berusia 65 tahun, dan penyebab kematiannya tidak pernah diklarifikasi secara pasti.
Uskup agung menderita kesehatan yang buruk dan membutuhkan pengobatan setiap hari, menyusul serangan jantung beberapa tahun sebelumnya, demikian laporan The Guardian tahun 2008.
Seorang pemimpin al Qaeda, Ahmed Ali Ahmed, yang dikenal sebagai Abu Omar, ditangkap, dinyatakan bersalah dan dijatuhi hukuman mati Mei 2008. Ahmed dicari karena keterlibatannya dalam sejumlah "kejahatan teror terhadap rakyat Irak," kata juru bicara pemeritah saat itu, menurut Reuters. Gereja Khaldea menentang eksekusi itu.
Terjadi peningkatan kekerasan terhadap orang Kristen di Irak setelah penggulingan rezim Saddam Hussein tahun 2003. Tahun 2006, Uskup Agung Rahho ungkapkan keprihatinan atas dimasukkannya beberapa aspek hukum syariah dalam konstitusi Irak yang baru, kata The Guardian.
Penculikan Rahho terjadi setelah serangkaian serangan terhadap gereja-gereja Kristen, New York Times melaporkan. Bulan Juni sebelumnya, seorang imam dan tiga rekannya ditembak dan dibunuh di Katedral Roh Kudus. Januari 2005, Uskup Agung George Yasilious, dari gereja lain di Mosul, diculik dan kemudian dibebaskan. Bulan Oktober 2006, seorang imam Ortodoks, Boulos Iskander, dipenggal kepalanya setelah dia diculik dan upaya menebusnya gagal.
Saat berada di bagasi mobil penculik, Mgr Rahho menelepon pejabat Gereja setempat dengan ponselnya, dan mendesak mereka tidak membayar tebusan pembebasannya. "Dia yakin bahwa uang ini tidak akan digunakan untuk perbuatan baik dan akan digunakan untuk membunuh dan lebih banyak tindakan jahat," kata para pejabat Gereja itu.
Lahir dari keluarga Khaldea di Mosul tahun 1942, Mgr Rahho menghabiskan hampir seluruh hidupnya di kota. Tahun 1954, ia masuk seminari menengah dan seminari tinggi Santo Petrus di Baghdad. Setelah ditahbiskan 10 Juni 1965, ia bekerja sebentar di Baghdad sebelum ditugaskan di Gereja Santo Yesaya di Mosul.
Ia meraih lisensiat teologi dari Universitas Kepausan Santo Thomas Aquinas tahun 1976. Selain itu, ia menghabiskan karirnya sebagai imam di Mosul, membangun Gereja Hati Kudus di distrik Telkif dan kediaman uskup, dan membuka sebuah panti asuhan untuk anak-anak penyandang cacat. Dia diangkat menjadi uskup agung tahun 2001. Sinode Para Uskup Kaldea September 2016 mengusulkan pembukaan proses beatifikasi Uskup Agung Rahho. (PEN@ Katolik/pcp/John Burger/Aleteia)