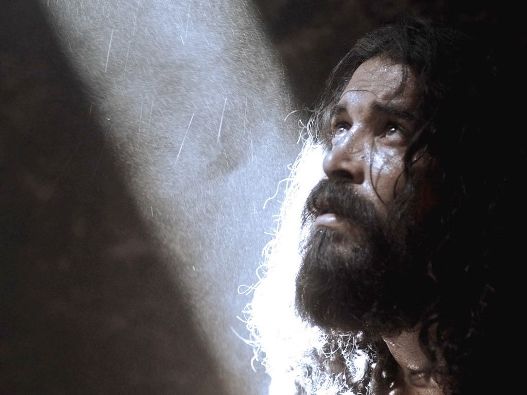 PEKAN ADVEN III
Peringatan Wajib Santo Yohanes Dari Salib, Imam dan Pujangga Gereja (P)
Santo Venantius Fortunatus; Santo Spiridion
Bacaan I: Yes. 45: 6b-8.18.21b-25
Mazmur: 85: 9ab-10.11-12.13-14; R: Yes. 45:8
Bacaan Injil: Luk. 7:19-23
Ia memanggil dua orang dari antaranya dan menyuruh mereka bertanya kepada Tuhan: "Engkaukah yang akan datang itu atau haruskah kami menantikan seorang lain?" Ketika kedua orang itu sampai kepada Yesus, mereka berkata: "Yohanes Pembaptis menyuruh kami bertanya kepada-Mu: Engkaukah yang akan datang itu atau haruskah kami menantikan seorang lain?" Pada saat itu Yesus menyembuhkan banyak orang dari segala penyakit dan penderitaan dan dari roh-roh jahat, dan Ia mengaruniakan penglihatan kepada banyak orang buta. Dan Yesus men­jawab mereka: "Pergilah, dan katakanlah kepada Yohanes apa yang kamu lihat dan kamu dengar: Orang buta melihat, orang lumpuh berjalan, orang kusta menjadi tahir, orang tuli mendengar, orang mati dibangkitkan dan kepada orang miskin diberitakan kabar baik. Dan berbahagialah orang yang tidak menjadi kecewa dan menolak Aku."
Renungan
"Akulah TUHAN". Kalimat seruan ini dinyatakan berulang-ulang dalam bacaan pertama. Ketika Tuhan menyatakan identitas-Nya berulang kali, apa maknanya? Kita bisa menghubungkan pernyataan identitas diri Allah ini dengan pertanyaan para murid Yohanes tentang Dia yang dinantikan. Mereka menantikan kepastian akan kehadiran Mesias, the Man of God, dan bertanya-tanya, "Apakah betul Dia sudah datang? Apa betul Tuhan sudah datang?" Kalimat "Akulah Tuhan" merupakan pernyataan bahwa Tuhan sungguh ada dan hadir dalam hidup manusia.
Menjawab pertanyaan para murid Yohanes, Yesus menyadur sabda kepada Nabi Yesaya tentang tanda-tanda kehadiran Allah: "Orang buta melihat, orang lumpuh berjalan, orang kusta menjadi tahir, orang tuli mendengar, orang mati dibangkitkan dan kepada orang miskin diberitakan kabar baik."  Ini adalah cara "halus" untuk mengulangi pernyataan "Akulah TUHAN". Penginjil Lukas mengajak kita untuk menyadari betul bahwa Yesus adalah sungguh Allah yang hadir di dalam dunia. Menyandarkan hidup pada-Nya adalah satu-satunya jaminan sukacita berlimpah bagi kita.  Sebagaimana Yesus sendiri berkata: "Berbahagialah orang yang tidak menjadi kecewa dan menolak Aku."
Tuhan Yesus, Putra Allah yang Mahaagung, penuhilah kerinduanku akan kehadiran-Mu dalam hidupku dan tuntunlah aku agar berani menyandarkan hidupku pada-Mu, Tuhan dan Allahku. Amin.