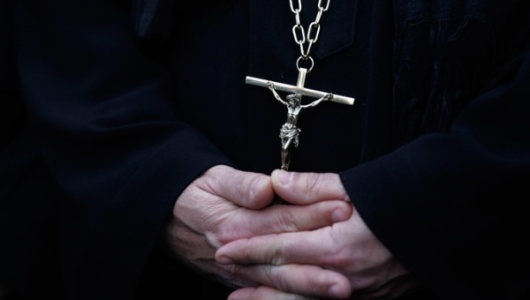 Menurut informasi yang dimiliki Agenzia Fides dari Kota Vatikan, dalam tahun 2015, 22 petugas pastoral terbunuh di seluruh dunia, lebih banyak tiga dibandingkan tahun 2013. Sudah tujuh tahun berturut-turut, tempat yang paling terpengaruh, dengan jumlah petugas pastoral yang terbunuh sangat tinggi adalah Amerika.
Dari tahun 2000 hingga 2015, 396 petugas pastoral, termasuk 5 uskup terbunuh di seluruh dunia.
Para petugas pastoral yang meninggal karena kekerasan di tahun 2015 adalah: 13 imam, 4 suster, 5 umat awam. Di Amerika: 8 petugas pastoral terbunuh (7 imam, 1 suster); di Afrika 5 petugas pastoral terbunuh (3 imam, 1 suster); di Asia 7 petugas pastoral terbunuh (1 imam, 2 suster, 4 umat awam); di Eropa dua imam terbunuh.
Sekali lagi, mayoritas petugas pastoral yang terbunuh dalam percobaan perampokan dan dalam beberapa kasus kekerasan di tahun 2015 merupakan tanda suasana kemerosotan moral, kemiskinan ekonomi dan budaya, yang menghasilkan kekerasan dan sikap masa bodoh terhadap kehidupan manusia.
Semua yang terbunuh sedang menjalani tugas kemanusiaan dan sosial, misalnya memberikan sakramen, membantu orang miskin, mengurus anak yatim dan pecandu narkoba, mengikuti proyek-proyek pengembangan atau sekedar membuka pintu rumah mereka untuk siapa pun. Beberapa di antara mereka dibunuh oleh orang yang sama yang mereka bantu.
"Kemarin, seperti hari ini, muncul kegelapan penolakan kehidupan. Tapi yang masih bersinar lebih kuat adalah cahaya cinta yang mengalahkan kebencian dan membuka sebuah dunia baru" (Paus Fransiskus, Doa Angelus tanggal 26 Desember 2015).
Masih banyak kekhawatiran terhadap nasib petugas pastoral lain yang diculik atau menghilang, yang belum terdengar berita apapun tentang mereka, seperti tiga imam Assumptionist (Augustinian of the Assumption) dari Kongo yang diculik di Republik Demokratik Kongo pada Oktober 2012, Pastor Paolo Dall'Oglio SJ dari Italia yang diculik di Suriah tahun 2013, atau Pastor Dhya Azziz OFM, seorang imam di Suriah, yang belum ada kabar beritanya sejak 23 Desember. Imam-imam lainnya masih hilang.
Seperti sebelumnya, daftar Fides 'tidak hanya mencakup para 'misionaris ad gentes' dalam arti sempit, tetapi semua petugas pastoral yang meninggal karena kekerasan. Kami tidak bermaksud menggunakan istilah "martir", terserah Gereja untuk menilai jasa-jasa mereka dan juga karena kelangkaan informasi yang tersedia dalam banyak kasus, yang berkaitan dengan kehidupan mereka dan bahkan keadaan kematian mereka.
Sebagai bukti lebih lanjut dari fakta bahwa Gereja Kristus adalah "Katolik" karena darah yang ditumpahkan oleh anak-anaknya, dan bukan hanya saat ini, di semua benua, kita mengenang bahwa di tahun 2015 proses beatifikasi untuk tingkat keuskupan dari Uskup La Rioja, Argentina, Mgr Enrique Angelelli dimulai. Uskup itu dibunuh tahun 1976 oleh kediktatoran militer. Para pelakunya baru dihukum 38 tahun kemudian.
Bahkan di Rwanda, proses beatifikasi telah dibuka di Kigali untuk sepasang martir, Cyprien dan Daphrose Rugamba. Ketika mereka dibunuh tanggal 7 April 1994, saat genosida terjadi, mereka telah membuka pintu-pintu rumah mereka untuk seratus anak yang yatim piatu dan sendirian, yang tak mau mereka tinggalkan. Mereka mengupayakan perdamaian dan tewas saat sedang berdoa di malam hari.
Tanggal 23 Mei 2015, Uskup Agung Oscar Arnulfo Romero Galdamez, yang ditembak mati  "in odium fidei" (dalam kebencian akan iman) di San Salvador, tanggal 24 Maret 1980, dibeatifikasi.
"Mgr Romero dibunuh karena ia mencintai orang miskin, mengikuti teladan Sang Guru, Yesus dari Nazaret. Dia mengabdikan hidupnya untuk mereka, tidak menggunakan pemecahan yang nyaman dengan meninggalkan domba-domba dan lari seperti tentara bayaran," tulis Konferensi Waligereja El Salvador dalam pesan untuk beatifikasi itu.
"Martir iman dan amal kasih, saksi-saksi pengharapan" adalah cara mendefinisikan tiga misionaris yang mati sebagai martir di Peru. Imam-imam Fransiskan asal Polandia, Miguel Tomaszek dan Zbigniew Strzalkowski, serta imam diosesan dari Italia, Alessandro Dordi, dibeatifikasi di Chimbote, Peru, 5 Desember 2015. Mereka tewas tahun 1991 oleh gerilyawan Shining Path, karena mempertahankan nilai-nilai Injil dan karena karya mereka bagi orang miskin.
Bahkan Afrika Selatan merayakan beatifikasi pertama. Benediktus Daswa, suami dan ayah, guru dan katekis, dibeatifikasi 13 September 2015. Keberanian moralnya yang besar dan semangat untuk kebenaran menuntunnya untuk menentang kepercayaan dan praktek sihir, dan kesaksian imannya yang berani ini membuat dia menjadi martir tahun 1990.
Oleh karena itu, daftar sementara yang disusun setiap tahun oleh Fides, harus ditambahkan ke daftar panjang orang-orang yang tak pernah terberitakan, yang di setiap sudut dunia menderita bahkan membayar iman mereka akan Yesus Kristus dengan nyawa mereka.(pcp berdasarkan Agenzia Fides)