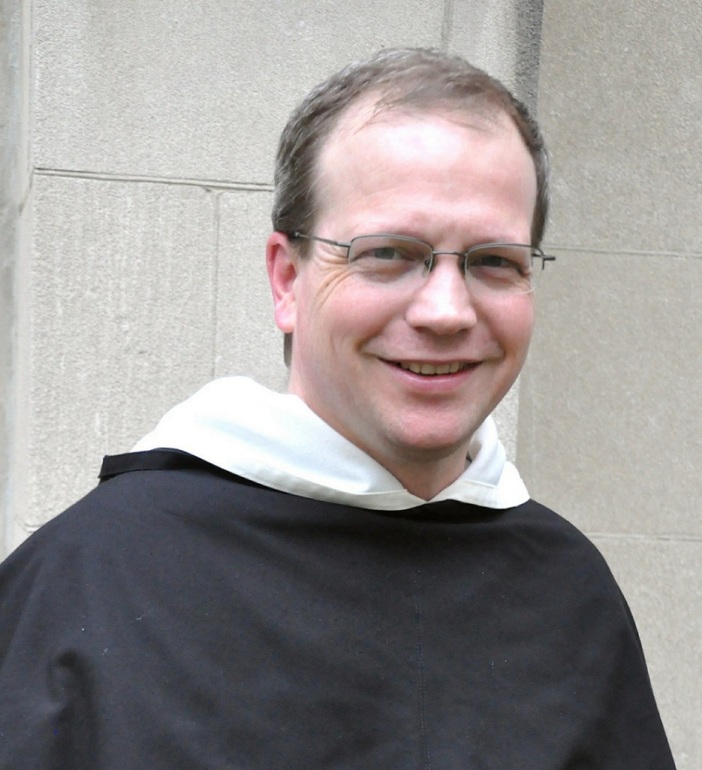 Pertama kali dalam sejarah, seorang imam asal Amerika diangkat jadi rektor Universitas Angelicum Roma. Pastor Thomas Joseph White OP, yang menjadi Katolik saat kuliah dan sekarang menjadi teolog terkenal, diangkat menjadi rektor Universitas Angelicum atau yang dikenal dengan nama Universitas Kepausan Santo Thomas, yang dijalankan oleh Ordo Pewarta. Pengangkatannya efektif 14 September.
Imam berusia 50 tahun yang lahir di Atlanta itu kini profesor teologi di Angelicum, dan direktur pendiri Institut Thomistic di Washington D.C., organisasi untuk evangelisasi intelektual di universitas sekuler, sekarang hadir di lebih dari 60 kampus di seluruh AS dan Eropa.
Imam itu adalah juga salah satu anggota pendiri band folk dan bluegrass The Hillbilly Thomists, dan bermain banjo dan dulcimer. Kelompok yang berbasis di AS, yang terdiri dari para biarawan Dominikan itu, telah merilis dua album sejak 2017.
Pastor White menyelesaikan studi doktoralnya di Universitas Oxford, dan memiliki minat penelitian dalam metafisika, Kristologi, teologi Trinitarian, dan teologi rahmat. Buku-bukunya termasuk The Incarnate Lord, A Thomistic Study in Christology (2015) dan The Light of Christ: An Introduction to Catholicism (2017). Dia adalah co-editor jurnal akademik Nova et Vetera dan tahun 2011 diangkat sebagai anggota biasa Akademi Kepausan Santo Thomas Aquinas. Tahun 2019 Pastor White dinobatkan sebagai Cendekiawan Terhormat Yayasan Agape McDonald.
Dari 2008 hingga 2018, ia adalah direktur Institut Thomistik dan Asisten Profesor Teologi Sistematika di Rumah Studi Dominikan, Washington, D.C. Sebelum itu, ia mengajar teologi di Providence College di Rhode Island. Ditahbiskan sebagai imam tahun 2008, ia adalah anggota Provinsi Dominikan Santo Yoseph yang berbasis di New York.
Dalam pernyataan yang dikeluarkan Ordo Dominikan, Pastor White berkomentar bahwa "Angelicum adalah universitas yang secara khusus didedikasikan untuk misi universal Gereja. Untuk membangun dalam Dominikan tradisi keselarasan antara iman dan akal sehat, universitas itu berusaha memupuk pemahaman lebih dalam tentang Kekristenan, dan kehidupan Gereja yang berhubungan dengan ajaran, dalam percakapan berkelanjutan dengan tradisi-tradisi filsafat, hukum, dan ajaran sosial. Santo Thomas Aquinas adalah batu ujian kami dalam upaya ini."
Saat ini, universitas itu memiliki sekitar 1.000 mahasiswa dari hampir 100 negara, dengan perwakilan dari frater calon imam, imam, religius dan juga mahasiswa awam.
"Angelicum adalah sekolah misionaris masa depan. Di situ para mahasiswa bisa belajar teologi untuk melayani Gereja misionaris," kata Pastor White. "Pertumbuhan dalam pengetahuan tentang misteri Kristus dimaksudkan untuk menuntun pada pertumbuhan cinta, dan keduanya bersama-sama membentuk kesaksian integral tentang iman Katolik.
Tujuan ini bergema mendalam dengan apa yang Paus Fransiskus tulis baru-baru ini dalam surat yang ditujukan kepada Ordo Dominikan pada kesempatan peringatan 800 tahun kematian Santo Dominikus, 'Di zaman kita sendiri, yang ditandai perubahan zaman dan tantangan baru bagi penginjilan Gereja misi, Dominikus dapat…melayani sebagai inspirasi bagi semua yang dibaptis, yang dipanggil, sebagai murid misionaris, untuk menjangkau setiap 'pinggiran' dunia kita dengan terang Injil dan kasih Kristus yang penuh belas kasihan.'
Rektor baru itu menggantikan Pastor Michał Paluch OP, yang inisiatifnya membantu merenovasi atau mendirikan dalam universitas itu Institut Studi Ekumenis, Institut Kebudayaan Santo Yohanes Paulus II, dan Institut Thomistik, sambil juga menciptakan jalur beasiswa baru, merekrut profesor baru, dan merenovasi infrastruktur universitas itu.(PEN@ Katolik/paul c pati/John Burger/Aleteia)